Gedling RAF veteran climbs 100 mountains on his stairs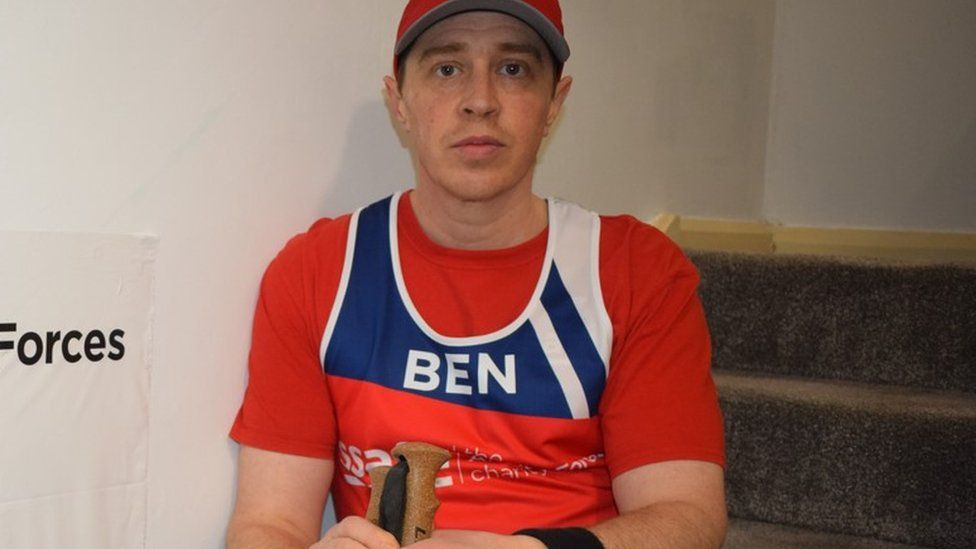 An RAF veteran who broke his back while serving has climbed the equivalent distance of the world's 100 tallest mountains - on his home staircase.

ทางเข้าslotxo You can bet on online slot games indefinitely, playing longer, the longer you play, the more profitable you make.

Ben Wilson, 45 from Gedling, Nottinghamshire, served for nearly three years before a spinal injury during training cut his career short.

He began his two-year challenge during lockdown and plans to finish it by climbing Snowdon on Sunday.

Charity SSAFA, which he has supported, said it applauded his achievements.


'Solitary challenge'
The Pilot Officer, who has been raising funds online for the armed forces charity, said he had started his challenge during lockdown, inspired by Capt Sir Tom Moore.

He first decided to climb the equivalent of the Three Peaks challenge on his stairs during the March 2020 lockdown.

After completing this mission, and finding that lockdown continued, he significantly extended his challenge to cover the tallest 100 mountains in the world, including K2, Mont Blanc and Mount Ararat.

On 30 October, he will complete his challenge by travelling to Wales and climbing Snowdon.

He received help and support from SSAFA Nottingham following his diagnoses of PTSD and COPD as a veteran.

Although he can walk, he has issues with mobility which makes the challenge markedly difficult to achieve.

He said: "The least I can do is raise some money for SSAFA so they can help other people like me, in their time of need.