Stoke-on-Trent painter documents Queen's funeral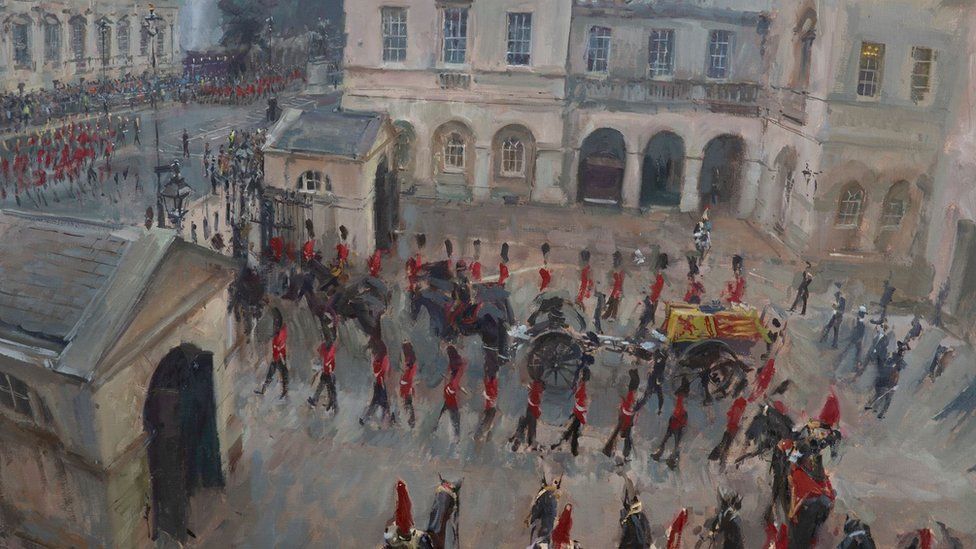 A painter said he "just had to document" the Queen's lying-in-state and funeral procession.

SLOT The system will transfer the amount of the transaction to the bank account that the player has filled in from the application to play the game. XO Slots Just 3 seconds.

Rob Pointon, from Stoke-on-Trent, was granted special access to paint scenes during the period of mourning.

For the state funeral procession, he stood overnight on Whitehall to get a good pitch and spent three days painting the "fleeting moment" as the Queen's coffin passed by.

"The weight of the honour was enormous," he said.

Describing his process, Mr Pointon said he set up early to "build up a foundation of the painting", starting with the street and adding in the crowd before the procession arrived.

"It happened so fleetingly and as the Royal Family are walking past you don't want to be manically throwing paint down," he said.

"It was a sombre moment, so I got the reference and painted some of the tweaks in the studio afterwards."

Mr Pointon has previously painted the Household Cavalry and the Queen's Platinum Jubilee celebrations but said he had "never felt expectation on my work like that before".

He was granted special permission to sketch for four hours during the Queen's lying-in-state and described the atmosphere as "quite something".

"[Painting] is a bit of a poetic form of documentation, it's all tweaked by the artist's will," he said.

"It's different from photography, it's not that accurate I suppose, but you can communicate more sentiment and atmosphere in a painting than you might be able to in a photograph."

In total he produced seven paintings, which he hopes to exhibit as a collection.