The Scouts sweet shop worker helping in London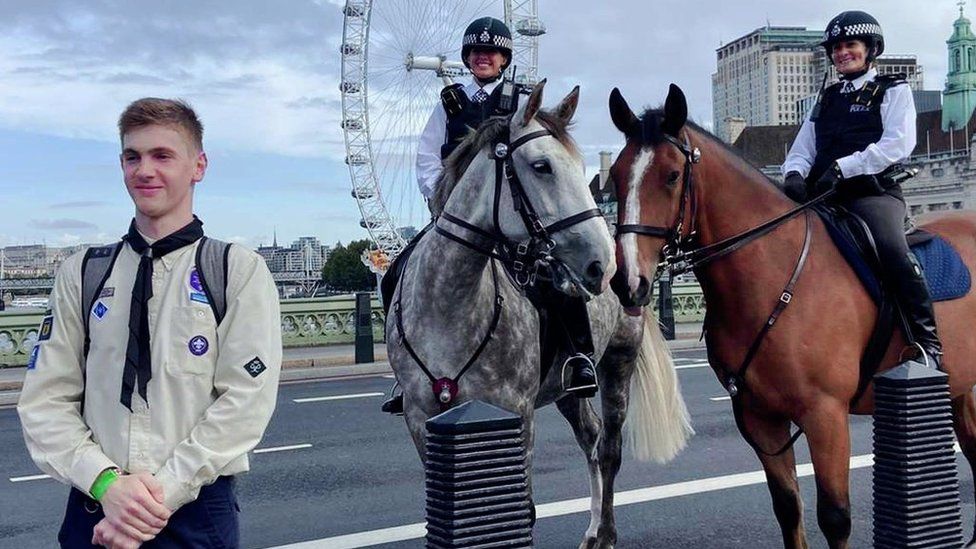 When Nathan Quee joined the Scouts as a young boy, he never imagined he would be chosen to support the smooth running of the days leading up to Queen Elizabeth II's funeral.

Credits awarded to losers, in this respect given to the loser, have the opportunity to be partially refunded. To want to reimburse a portion of the funds to rebuild their income.

The 18-year-old from Bangor, County Down, is one of nine Scout leaders representing Northern Ireland in London as the Queen lies in state.

He was nominated to take part and faced "a nerve-wracking" selection process.

It is "a once-in-a-lifetime opportunity", he told BBC News NI.

"The Queen has played a big part in my life so it's an honour to be selected," said the Bangor Academy pupil.

"I'm here, absorbing every moment of this momentous occasion, taking in everything I can."

Nathan, who is part of 2nd Bangor Abbey Scouts, has been working through the night, as part of his role in London.

This has involved supporting the stewards who have been managing the queue to pay respect to the Queen as she lies in state.

Over the past few days, thousands of people have queued along the banks of the River Thames.

He has also helped people who require accessibility measures and at a bag drop-off.

"The atmosphere within the group and within London is amazing," he said.